Solutions & Special Offers for Working From Home
In light of the COVID-19 (Coronavirus) Pandemic, many of our Service Providers are offering discounted services to help facilitate employees and students to be able to work from their homes. We would love the opportunity to share our expertise and help you navigate to the best solution for your specific requirements and concerns. Don't ride it alone!
Phone System/UCaaS/Colaboration
Unified communications (UC) is a business and marketing concept describing the integration of enterprise communication services such as instant messaging (chat), presence information, voice (including IP telephony), mobility features (including extension mobility and single number reach), audio, web & video conferencing, fixed-mobile convergence (FMC), desktop sharing, data sharing (including web connected electronic interactive whiteboards), call control and speech recognition with non-real-time communication services such as unified messaging (integrated voicemail, e-mail, SMS and fax). UC is not necessarily a single product, but a set of products that provides a consistent unified user interface and user experience across multiple devices and media types. [Wikipedia]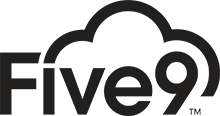 The above logos represent 4 of the (30+) Contact Center service providers in the CMG service provider portfolio.
Cloud Workspace/Virtual Desktop





The above logos represent 6 of the (10+) Virtual Desktop service providers in the CMG service provider portfolio.