Data Center Solutions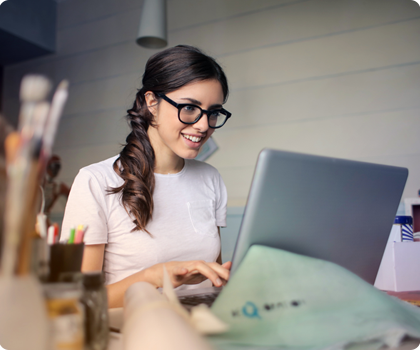 Data hosting is one of the most critical elements of any cloud-driven business strategy. Ensuring your business's success depends on securing a competitive advantage, whether through adopting next-generation technologies or by uncovering hidden efficiencies and streamlining processes while reducing costs. You can rely on our team to investigate and develop a high availability data center solution that aligns with your business, maximizing your productivity while reinventing how you deliver line of business applications and execute on your value proposition. Let Communications Management Group help you optimize your data center footprint for the technology of tomorrow.
Cabinets, Cages, Power, Security Entry Solutions
We work with our technology partners to provide you with the data center solutions that will help your organization run at peak performance.
Carrier Neutral Bandwidth
Carrier neutrality counts when it comes to your bandwidth. CMGroup partners with a broad array of major Internet Service Providers (ISPs) and carriers. Our extensive network of partnering vendors can help you implement cross-connects and keep your data carrier agnostic.
Helping Hands
Why divert your own in-house staff from critical tasks when you can rely on a dedicated on-site team for your data center needs? From on-site system and troubleshooting to physical reboot and backup device rotation, you can count on helping hands to handle your business's data with care.
Managed Services
Through our trusted partners, CMGroup offers an extensive list of managed services from managed Internet, storage, and security to collaboration, content distribution, and virtualization management.
Direct Connects
Whenever your business needs a secure, dedicated direct connection to your cloud environment and your data center, the experts at CMGroup can help make it happen.
Cloud Exchange
If your business needs to leverage Microsoft 365, Azure, Salesforce, Amazon or other cloud providers you can take advantage of our expertise and vendor portfolio to help your company maximize performance via a cloud exchange solution.
Calculate Data Center Tax Incentives, Power & Tax Cost Savings
Knowing your options will have a significant impact on the TCO of a data center solution. We can help build financial models that will uncover a solution that aligns with your technology road map.
Contact us today
and let CMGroup help you create data center solutions that aligns with your company's technology strategic road map.

Please Complete The Form and One Of Our Technology Experts Will Be In Touch Shortly